Welcome to Zbojnícka Chalet
Located in the Veľká Studená Valley that is exceptional in the High Tatras with the largest number of mountain lakes (26) and being rich in plants and animals.
There are countless options for hiking, climbing, ski touring and other activities. The chalet has a strategic location also for those who plan multi-day crossings of the High Tatras.
Operations: Year-round     Altitude: 1960 m
Accommodation + Meals
Visit us for a day, two, or even three…
Stop for a tasty lunch during your hike and quench your thirst with a good beer, all with fantastic views of the surrounding peaks.
We are also very happy to welcome you for a few nights, just don't forget to reserve your bed in advance, because the night view of Velká Studená Valley has already been loved by many and they like to come back often.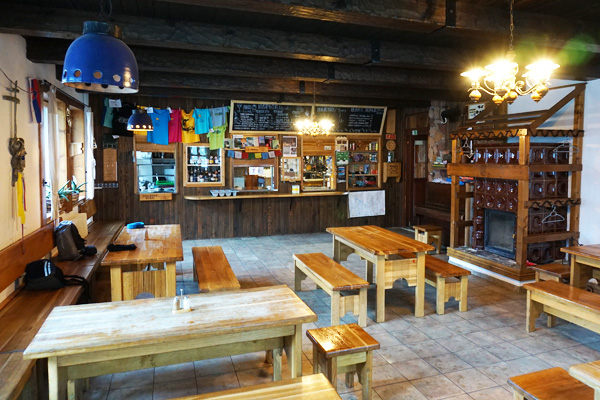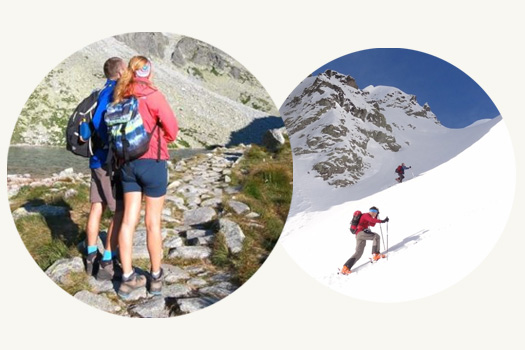 Access + Activities
Good hiking trail will bring you to us through the beautiful Veľká Studená Valley from Hrebienok (2-2.5 h), which you can reach by a cable car from Starý Smokovec. The fittest can start already in Smokovec (adding 30-40 minutes to their hike). For other access routes, click below.
Veľká Studená Valley offers many activities in summer and winter – hiking, ski mountaineering, mountain climbing, and admiring animals and plants. We are sure that you will not be bored even after two days.