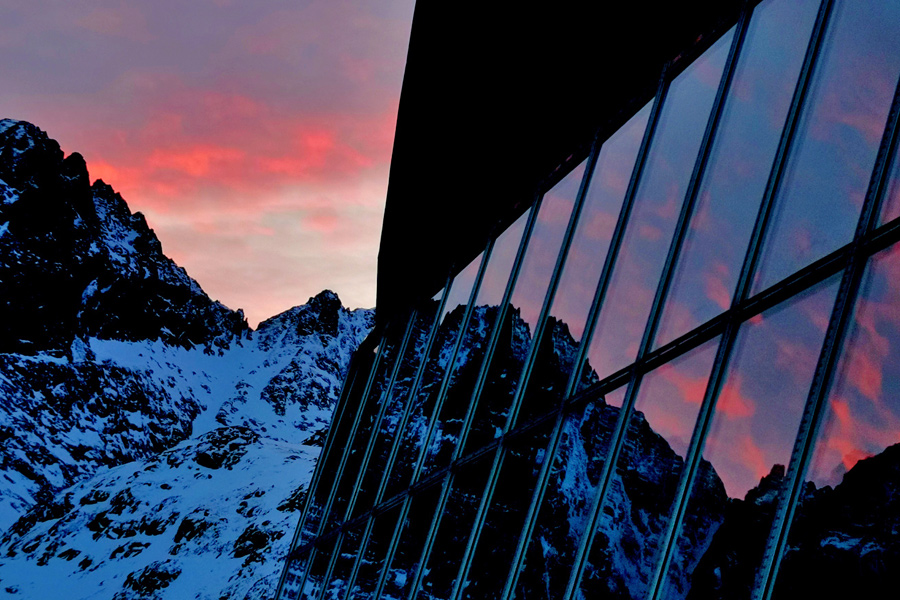 History of Zbojnícka Chalet
Why this name?
How old is it?
When did they had to rebuild it?
More than 100 years old…
The history of the chalet in Veľká Studená Valley began with the construction of a cozy hut for tourists and hunters in 1907. However, poachers and hunters of chamois and marmots visited the valley long before that. They probably gave the name to Zbojnícke Lakes and later Zbojnícka Chalet itself after them.
Plans for the reconstruction of the cozy hut and the construction of the chalet were thwarted by the First World War, so the tourist public did not see a proper chalet in our valley until the summer of 1933, when the chalet was significantly rebuilt, expanded with a covered porch and brought into year-round operation.
Since 1983, the chalet has been out of service for extensive renovations, and was fully renovated and reopened on November 8, 1986. Then tragedy struck in the summer of 1998…
On the night of June 14, 1998, an overheated chimney caught the roof and, despite all the efforts of the staff to save the cottage, it completely burned down. Thanks to many people, the chalet was rebuilt and operational in just two years. It was officially opened on October 20, 2001, and since then, with only minor changes, it has been operating until today.