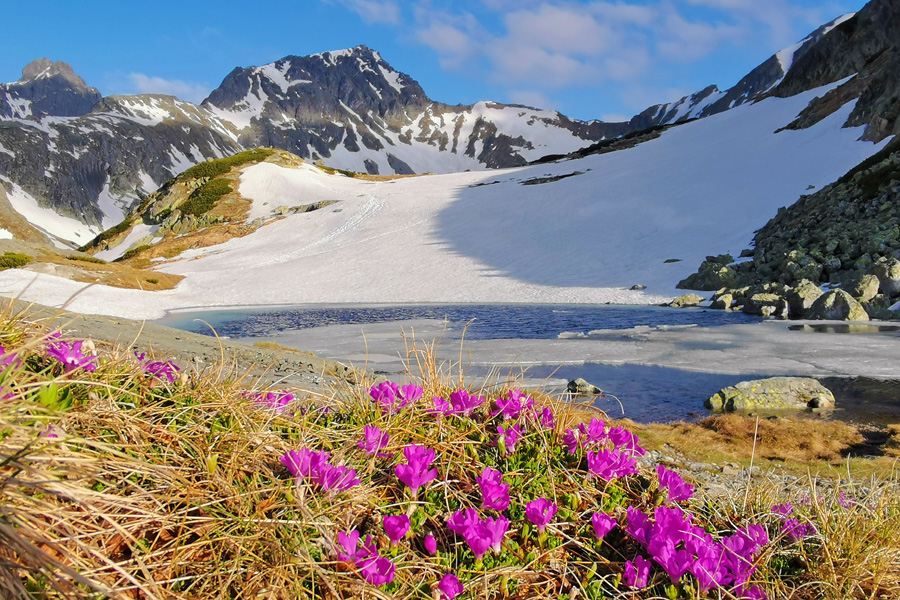 Year-round accommodation:
Experience the Tatras in every season
The evening view of Veľká Studená Valley is charming at any time of the year.
It is equally magical to be the first adventurer in the valley under the rays of the morning sun.
Accommodation booking only via email
It is necessary to book your accommodation ahead of arrival via email:
rezervacie@zbojnickachata.sk
zbojnickehochata@gmail.com
Booking email template – see below on what information you need to provide.
We respond to email within 24 hours. We do not accept bookings via phone.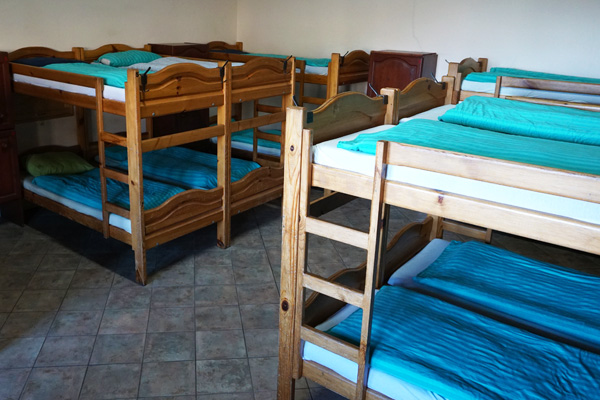 Booking email template
To process your reservation fast it is necessary to provide us the following info:
first and last name
your phone number
arrival and departure dates (number of nights)
number of people (provide also age for each child)
dinner and breakfast – notify us of any allergies
Accommodation + Rules
By booking accommodation, you reserve a place to sleep in a multi-bed room with other tourists (hostel type of accommodation).
We hold reservations until 5 pm on the given day. If you would not be able to come, please call us (+421 903 638 000), otherwise, your places will be offered to other interested parties.
You must check out by no later than 8 am (vacate the rooms), so that we can clean the chalet before the arrival of the next tourists. Thank you for understanding.
Bedding + Emergency sleepover
The reserved beds (places) include a pillow and blanket, without bed linen. However, for hygienic reasons, it is necessary to have your own sleeping bag insert. The insert can be purchased directly at the chalet for EUR 10, or in Decathlon stores for EUR 8 – link to the product.
If you do not want to use your own sleeping bag insert, but are interested in bed linen, it is possible to pay extra for it for EUR 8.
If the beds are fully occupied, it is possible to sleep on the floor in the dining room, with your own sleeping bag and mat. One night costs 12 € and a reservation via e-mail is required. Member discounts cannot be applied to this type of accommodation.
If beds become available that day, you will be back on normal beds – at the normal price.
Bathrooms + Cell signal and WIFI
There is an accessible washroom in the chalet for those accommodated – only with cold water. We don't have showers.
Dry toilets are located outside, next to the chalet.
You can charge your mobile phone in the chalet. There is no cell signal or WIFI in the chalet. The cell signal can be caught on a hill, near the chalet.
Bivouac + Your own food + Stay with a dog
Bivouac and camping is prohibited in the TANAP National Park, even in the vicinity of the chalet.
A tourist kitchen, for preparing your own food, is not available. The own stove can only be used outside in front of the chalet.
A stay with a dog is not possible.
Keep our mountains clean
We kindly ask you to take everything back that you bring with you.
Garbage does not belong in the mountains and our mountain porters have to carry everything down. Help us keep our mountains clean for generations to come.