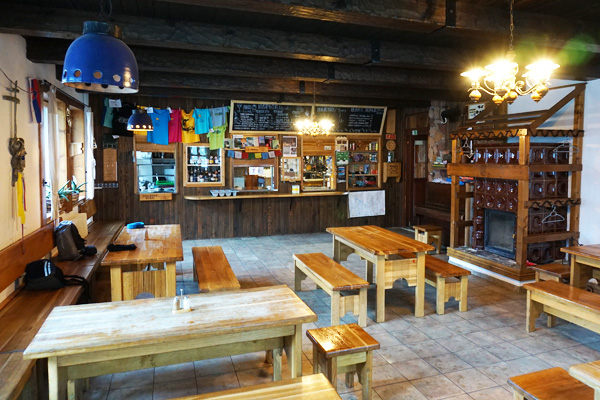 Meals and drinks
During the day, we offer a selection of hot soups, main dishes and desserts.
You can also order breakfast and dinner. For longer stays, the half-board menu is varied.
Our drink menu features a wide variety – good beer, tea, wine, coffee, soft drinks and many others.
Opening hours for meals
Food and drinks from the daily menu are served during the day from 9 am to 9 pm (drinks until 10 pm).
We serve breakfast from 7 am. You can choose from three types + tea.
In addition to meals from the daily menu, you can also order dinner.
The dinner is uniform (soup, main course, dessert, drink) and is served:
from 6 pm during the winter season
from 7 pm during the summer season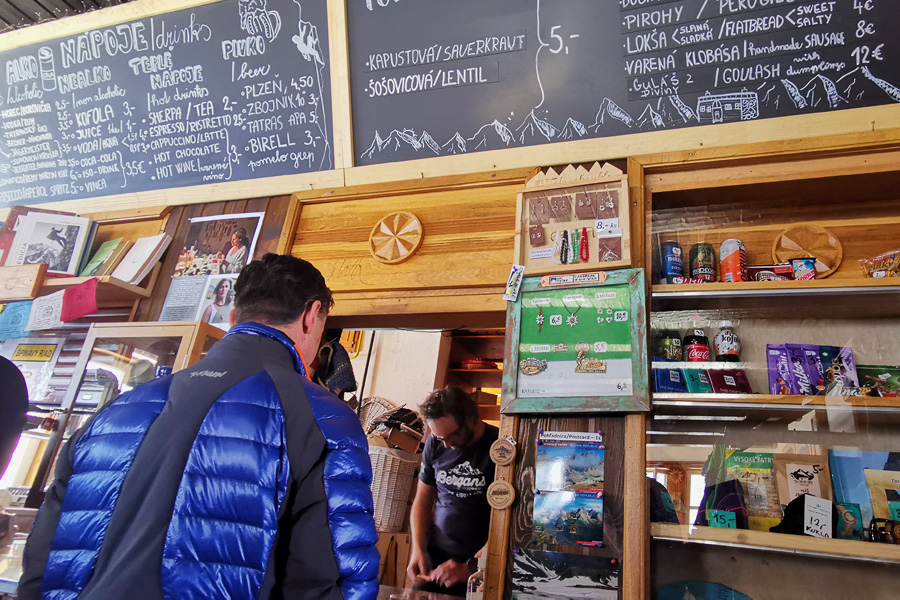 Meal to go + Drinking water
If you request, we will be happy to prepare a meal-to-go (a snack) for the next day – it must be ordered a day in advance, when you check in.
Please note that the water at the chalet is not potable. However, it is possible to buy bottled water or other bottled drinks.
Children + Vegetarians, Gluten-free…
It is also possible to order half portions for children.
We also try to accommodate vegetarians, vegans, gluten-free, etc. If you have such requests, we ask you to notify us in advance in the reservation e-mail, otherwise it will not be possible to accommodate your request.
Keep our mountains clean
We kindly ask you to take everything back that you bring with you.
Garbage does not belong in the mountains and our mountain porters have to carry everything down. Help us keep our mountains clean for generations to come.